East High School


Class Of 1971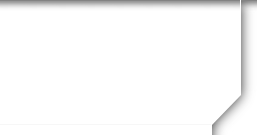 Message Forum
05/23/16 01:28 PM
#203

Milton and Tom, We just had "wholives" drill for us in Kajuki, but we hit bedrock and broke the drill bit. Somehow we need clean water in this community and now are looking for other options. I know John Renouard of wholives and love what he does. He has spoken at many of our Rotary Clubs. Everyday 3500 children die from water borne diseases. Rotary International might be a great tool use to expose more people to this serious need and to bring clean water to our children. Thanks for what you are doing Tom. Meeting sometime might be a good beginning. uwe
05/24/16 06:11 PM
#204

Great work you guys. I support a non-profit organization called Water For People out of Denver. They have extensive experience and expertise in developing clean and sustainable water sources for communities in developing countries. They may be a good resource. https://www.waterforpeople.org/
05/25/16 03:33 PM
#205

Great resource. Unfortunately they are not in Kenya. We will keep drilling untill we find the water we need. thanks. uwe
05/25/16 04:17 PM
#206

Yay for you Uwe and everyone. Kind of kool so many of you are working on the same need. I cannot even imagine having to drink water like most of the world has to. You are all amazing.
08/18/16 11:27 AM
#207

If you haven't picked one up yet I urge you to get a National Parks Senior Lifetime Pass. It is only $10 if you pick it up and $20 if mailed out. An article in today's Trib is urging Congress to raise the one time fee to $80, so you must act quickly. Here is the link: http://store.usgs.gov/pass/senior.html. Click on locations to pick up in person, and enjoy our national parks!
08/18/16 07:22 PM
#208

Amen Brent! I went down to to Florissant Fossile Beds National Monument on my birthday (luckily only 3 miles from home), and have used the pass for many NPs, it even includes all your car's passengers. For all of us that love the splender in our back yards, get your pass!
08/19/16 02:09 PM
#209

Thanks Brent,

You are a man in the know and that's a great deal!
08/23/16 05:55 PM
#210

Brent, I have been expecting an increase in the Senior Pass, and am surprised that they did not raise the price for this Anniversary year. Andy and I both got our passes on our 62nd Birthdays. No time to waste when we live within 90 minutes of 5 Parks. We have used them 3 days in a row at 3 different places. Love That!

Doris Scholte
08/25/16 09:52 AM
#211

We just used Milt Shipps drill in Kajuki, Kenya and have been able, after three attempts to get through nearly 50 feet of Rock and now have clean water for the community. Over 2500 children die everyday from a water borne disease. Because of you there will now be less. Thanks Milt.
08/25/16 11:24 AM
#212

Thanks to Milt and Uwe for your Love and efforts for the people of Kenya. You are truly giving and special people
08/26/16 10:50 AM
#213

Awesome. Great news, Uwe! Try, try again. Guess our lunch with Wholives.org director was well worth it. Go get 'em. It's amazing what these guys can do with relatively little money. Donations matter.
09/15/16 01:08 PM
#214

Hello to any leopards out there. What are ya'll up to?
09/16/16 02:55 PM
#215

When September arrives, I always think of going back to school. I remember how it felt to buy new clothes and shoes and also notebooks and pencils. I think of registering for classes and going to the first football game. What school memories do you have?
09/18/16 02:31 PM
#216

I liked the school stomps. It was fun to see everyone again. And, a new excuse to have some of Pete's Fries again!
11/21/16 10:44 AM
#217

Gordon Jones, a video producer for public media stations KUED and KUEN in Salt Lake City, died Oct. 30 at 63. He had been diagnosed with lung cancer in May.

"Gordon was a great producer," said Paula Millington, his former supervisor. "He kept moving forward with all of the changes in the industry and honed his skills in the digital world."

Jones was also "a great human being and seemed to know something about everything without being overbearing," she said. "His curiosity and approach to learning helped him connect with anyone he met. His clients loved him as he made their good ideas better and brought them to life on the screen — any size screen."

Jones garnered several awards for outstanding television production. He won a Telly for He Said He Loved Me, a film for the Domestic Peace Task Force. He took pride in numerous productions for the Utah Education Network, the Moran Eye Center and other nonprofits.

"His video work touched so many University of Utah faculty, students and staff over the years, from the profoundly academic to professional development training and certifications," said Paul Burrows, a colleague since the 1980s. "His uniquely insightful producer skills encouraged his clients to better define and refine the messages and content they wanted to convey."

Former colleague Kirk Strickland said Jones began his professional career as a crew member while still in high school. "Besides creativity," he said, "Gordon's leadership style consistently emphasized the practical and efficient."

"Of everyone I have worked for over the years, Gordon had the most influence on my video career and my professional growth," said former colleague Kristy Muday. "He allowed me to develop my skills and confidence while guiding my decisions with subtle suggestions and humor."

Jones was born and grew up in Salt Lake City and graduated from East High School. He was an avid scuba diver, photographer and world traveler.

He is survived by his wife Patty McCracken and her daughters Jackie and Miranda.

At his request, there will be no memorial service.

_____________________________________________________________________________________

From EHS71 Web Page Staff: Please consider writing down your delightful memories and kind thoughts about Gordon or any other dear departed classmate on their appropriate "In Memory" Page entry to be shared indefinitely. Thanks ever so much. (And thanks for letting us know about Gordon, Brent.)
06/14/17 10:10 AM
#218

Business teacher Anne Stewart and husband Steve celebrating their 50th wedding anniversary June 2017.
06/16/17 04:39 PM
#219

Congratulations to them. What a milestone! And, they both look great. It won't be long, and there will be classmates entering that same milestone. Hopefully, Andy and I will celebrate ours along with our 50th East High School Reunion in 2021
11/08/17 05:20 PM
#220

Changing the subject, great new home page, love the advice!
11/09/17 02:46 AM
#221

I want to congratulate Martha Raddatz on her achievements. She is not only talented, but was able and willing to tackle the most difficult areas that we face as American Soldiers and Citizens...War. It is easy to live in that "bubble", and pretend that parts of the world and life do not exist, because we are lucky enough to not have been a part of it. ( I am speaking of myself, of course, and shamefully so). She is Tough, Empathetic, and Persistent, and found a way to share her Story and Knowledge with the world. For that, she deserves Credit and Praise. I watched parts of the first episode of the "Long Way Home" on National Geographic Channel. It was so intense and sad, it made me want to hide back in the comfortable "bubble" again. The disappointing thing for me was that Martha was only listed at the end as a "Consultant", when it was her book in which the series was based. I thought she deserved a higher level of credit. I realized how much this subject meant to her when she gave the outstanding presentation at our 40th Class Reunion. I look forward to seeing her again at our 50th Class Reunion.
11/15/17 04:43 PM
#222

I am hooked on the hit NBC show "This is Us". It has the most brillant television writing I've seen in some time. Last night's episode centered on one of the characters returning to his high school after 20 years. It talked about the excitement of the football games, teenage crushes, and most important of all getting support from your parents. We all had our favorite teachers, teachers we disliked, and administrators who truly cared about us. I remember how Principal Joseph Richards took a personal interest in me while I was on the stage crew. I know the AV guys were considered nerds, but we sure had fun. The school district had weird rules and had us put up visqueen(sp?) around all the fences of the football field so students couldn't watch the games without paying! Connie Jo Hepworth was there on the stage supervising the set construction of the dance concerts. I can't forget driving Coach Martin on all his errands when I took drivers training. My youngest daughter who now lives in Texas was in Hunter High's drill team and my wife and I manned the concessions as a fundraiser. My granddaughter is now in dance, and yes we just bought a bunch of gift wrap as a fundraiser. All of these memories are priceless. -Brent
11/16/17 12:31 PM
#223

Brent, Your granddaughter is absolutely darling! I can tell that she loves her dance, and is a happy child. Those kind of fundraisers are so important. She is lucky to have support from family.

I have not seen the TV show you refer to, or even heard of it, but I may just try it. Reminiscing about school is so much fun. It brings good memories of times when the world was care free and simple. I really appreciate those instructors who provided help and support, and paved the way for us in life. Especially Mr. Olsen, who gave up some of his free time each week the last few months of our senior year, to tutor Andy and me after we got married, so we could work full time and still complete graduation requirements. One of the best part of reminiscing about school, is that tests and homework are all just a memory!
11/16/17 12:45 PM
#224

Thank you to Doris Winkler (Scholte) for her kind words. And thanks for posting the article about "The Long Road Home." It has been a profound experience helping to put this together. And Doris, they DID give me credit at the top of each episode saying "based on the book by......" But those things are always easy to miss. NatGeo and the producers have been so respectful and caring of all those involved.

thanks again---

See you all at the 50th :)!
11/17/17 01:41 PM
#225

Martha, you are right about the credit. Just last night, I saw a preview for your show, and it did indicate "Based on the Best Seller by Martha Raddatz". I am sorry I missed it earlier, but so glad that it was there, and that you did get the credit. It gave me "tingles" all over. I am so proud of you! See you in 2021!
11/18/17 03:49 PM
#226

Martha, I saw the first episode last night. Amazing and Scary for all of the young men and women involved.. Well done and I did see your credit. Very well deserved. I also really like your interviews on "this week".
09/03/18 11:15 PM
#227

Went to the Murray Acoustic Music Festival tonight. Got to hear two East High Alums perform. Guy Benson, an award winning acoustic guitarist that "blends heartwarming Americana, Folk songs and ballads with fast and fluid, fingerpicking guitar instrumentals and traditional tunes." I was very impressed and look forward to hearing more of his work. It was fun to talk for a bit after the show.

Next up were The Red Desert Ramblers that play Bluegrass, Classic Country and Swing Music. I loved the combination of upright bass, mandolin, hammered dulcimer, and guitar, but was wowed as the second Alum Rick Martinez played the 5-string banjo. The program said his "style is 30 years steeped in traditional and progressive bluegrass music."

The night was perfect, the music up-beat and fun. I can't stop smiling.