East High School


Class Of 1971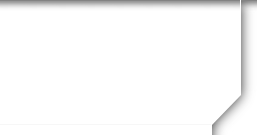 Shelly Barr Vincent
Profile Updated:
April 29, 2011 | | |
| --- | --- |
| Where do you live now? | Tooele, UT |
| | |
| --- | --- |
| What do you do now and how did you get into that? | Teach elementary school |
Kids?
BRANDEN 37, CONTRACTOR, 4 CHILDREN
SARA 34, MOM AND WIFE, 1 CHILD
MATTHEW 29, BUILDER, MECHANIC
HOLLY More…

26, DESIGNER, SINGER/SONGWRITER/ MOM, WIFE, 1 CHILD
Yes! Attending Reunion
Comments:
HELLO ARE YOU OUT THERE!
High school story and favorite high school memories (i.e. secret crush, embarrassing moment, funniest thing you did in high school, favorite high school hangout, favorite teachers)
Mark Platts driving his motorcycle through the downstairs hall!
Do you still have family around Salt Lake?
No
If you live away from Salt Lake City, how often do you come back? Would you ever move back here?
Yes! I miss the Avenues. Many great memories with many good folks!
Do you still see/hang out with/or talk to any of our classmates?
Guy Benson music festival enthusiast, Lisa Cardall, Linda Talbot, Leslee Banks, Nancy Wilde lunch buddies.
What did you want to do or think that you were going to do when you finished high school?
TRAVEL WITH GREAT FRIENDS, AND HOPEFULLY FALL IN LOVE AGAIN! NEVER GROW UP.
What did you do right after high school?
Got married and had a family.
Past jobs?
GEPETTOES FROM 1973 TO 1980
TELLURIDE BLUEGRASS FESTIVAL 1993 TO 2005
FOLKS FESTIVAL
UTAH STATE INSTRUMENT CONTEST AND IAMA BLUEGRASS FESTIVALS PARK CITY SNOWBIRD! ONE NEXT WEEK! COME FIND ME IF YOU ARE VENTURING THAT DIRECTION!!!
What did you always want to do that you haven't done yet?
TRAVEL
High points of your life since high school?
GREAT FAMILY, MUSIC FESTIVALS, CAMPING, STAYING YOUNG.
Married? To who? When? For how long?
GREAT FOR 30 SOME YEARS. WANT TO DO IT AGAIN!
Grandkids?
5 AWSOME FROM 3MONTHS TO 16 YEARS OLD.
Any vices?
MUSIC, FAMILY,FRIENDS, BARBEQUES COOKING, SUNSHINE, WATER, YARD SALES, DI, ANTIQUE STORES,LOVE! FINDING TREASURES FOR PENNIES!
Travel much?
IN MY DREAMS!
What's the farthest you've ever been from home?
BOSTON
Favorite place to go?
DONT KNOW YET
Places you want to go?
EVERYWHERE! SUNNY BEACHES, RUINS, MUSEUMS, HISTORIC SPOTS.
How old do you feel?
DEPENDS ON WHO IM WITH! YOUNG
Any gray hair yet?
NOT VISIBLE!
What would we be surprised to know about you?
MY LOVE OF TEACHING. GRADUATED COLLEGE SUMMA CUM LAUDE.
Did you have any nicknames in school or do you have any now?
SHELLY BELLY
BEER BABE
SHELLY BABY
MAM MAH
LOVER!!!
What is your favorite memory of East High?
STOMPS, TWIN CARS WITH PAT/GREG COSTELLO!
Biggest thing you would do differently if you went back to your time at East?
GO TO SCHOOL
Famous or interesting people you've met?
EMMYLOU HARRIS, MARY CHAPIN CARPENTER, JAMES TAYLOR, SHAWN COLVIN, DARREL SCOTT, ETC
Cool things you've done?
LIVED IN TOWN PARK TELLURIDE 10-15 DAYS A YEAR FOR 12 YEARS.
Any words of wisdom?
LIVE LIFE! SOME PEOPLE FEEL THE RAIN! OTHERS JUST GET WET. BOB DYLAN
Anything else we should know?
I WANT TO FALL IN LOVE. ITS NOT HOW MANY BREATHS YOU TAKE. ITS HOW MANY YOUR BREATH IS TAKEN AWAY!
Have you ever gone on a blind date? Skipped school? Watched someone die? Been lost?
DAH!
Have you ever cried yourself to sleep? Swam in the ocean? Played cops and robbers or cowboys and Indians?
COUNTLESS TIMES.
Have you ever sang karaoke? Paid for meal with coins only? Done something you told yourself you wouldn't?
HAVENT WE ALL?
Have you ever made prank phone calls? Laughed until some kind of beverage came out of your nose? Danced your heart out?
YES! YES! YES! AND HOPE TO MANY MORE TIMES EXCEPT THE PRANK THING.
Have you ever been skinny dipping outdoors? Sat outside in the rain?
DAH!