East High School


Class Of 1971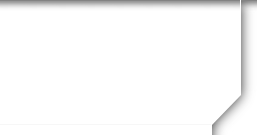 In Memory
Brent Bement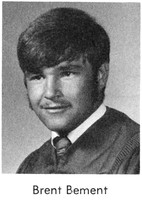 BRENT BEMENT 1953 ~ 1971
In the fall of 1970 Brent was the starting fullback for East High's Football Team. While playing Highland High School, one of the Highland players stepped on his ankle and chipped the bone in his ankle (in those days we wore steel cleats). While not dangerous in and of itself, it was painful.
Over the Christmas holiday break Brent had surgery to remove the bone chip. The surgery was successful. However, blood clots formed in his leg. When he complained about the pain, the doctor assumed it was from holding his leg up while he walked on crutches.
Unfortunately the blood clots broke loose on Thursday, January 14th. Brent, a kid named David Dean, and I, had gone to lunch at Mary's across the street. When we got back, I went to Driver's Ed. Then, about 1:15pm David Dean came running in to tell me Brent was down. When I arrived, he was still conscious but lost consciousness during the ambulance ride. They first took him to Primary's Children's, but then transported him to LDS Hospital where they operated to remove the clot. By that time there was kidney failure and brain damage caused by the lack of oxygen. They expected him to live, but indicated that he would have permanent disabilities associated with this condition. Mercifully he passed away the next morning at about 4:15 AM. (Born March 9, 1953, and died January 15, 1971.)
Brent was a good clean kid. He loved sports and was generally very calm and thoughtful. He liked to hunt deer and pheasants. He had a 1956 Chevy Bel Air, which he really loved. He was always working on it and dreamed of having it painted Candy Apple Red. He also liked off-road stuff and his little dirt bike. While it has been almost 40 years since he left us, we still think and speak of him frequently and miss him terribly.
— Brent's brother, Ken (May, 2010)