East High School


Class Of 1971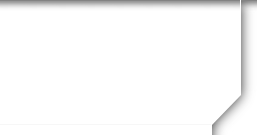 In Memory
William Christy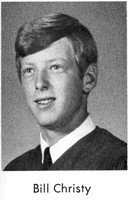 WILLIAM CHARLES CHRISTY 1952 ~ 1992

William Charles Christy, Panguitch Veterinarian, age 39, died Feb. 5, 1992 in an auto accident near Glendale, Utah. He was born December 2, 1952 in Salt Lake City, Utah to Arthur E. and Elizabeth Arden Spence Christy. He graduated from East High School, 1971, and was an Eagle Scout. A member of the LDS Church, Bill served a mission to the Maryland-Deleware Mission, 1972-74. He married Mary Jane Cottam in the Salt Lake LDS Temple in 1975. Graduated from Dixie College in 1976. He continued his education at USU where he received a BS degree in Biology in 1978 and continued with graduate work. He received his Doctor of Veterinary Medicine from Colorado State University in 1983 and has been a practicing vet for eight years. He has practiced in Salt Lake, Vernal, and Panguitch and was well loved and respected by the people of Southern Utah. Bill is survived by his wife, Mary Jane; four children, Travis Cottam, Heidi Ann, Joslyn Michelle, and Lindsey Leigh Christy all of Panguitch; parents, Arthur and Arden Christy, Salt Lake City; sister, Cathleen and husband Terry Thomas, Idaho Falls, Idaho; brother, Kim S. and wife Pam, Kaysville; many nieces and nephews. A viewing will be held Monday, February 10, 1992 at the LDS Chapel in Panguitch, 11 a.m. Funeral services will follow at 1 p.m. Interment, Central, Utah Cemetery, Washington County.

Copyright (c) 1992 Deseret News Publishing Company (2/8/92).