East High School


Class Of 1971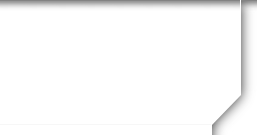 In Memory
Mary Elizabeth (Liza) Colton
Mary "Liza" Elizabeth Colton 9/20/1952 - 5/19/2014
Mary Elizabeth Colton, or Liza as she was known, passed away on Monday, May 19, 2014 in Palm Desert, CA. Liza was born to Elizabeth Wright Colton and Albert J. Colton on September 20, 1952.
Born in Salt Lake City, UT, she grew up in San Francisco and Salt Lake City before graduating from East High School in Salt Lake City in 1971. Liza grew up loving to ski and play tennis. She even won nationals in a team competition for Tennis. Liza graduated from the University of Utah with her Bachelor's Degree.
Liza began her career in the hotel industry at the Airport Hilton in Salt Lake City before moving to Palm Springs for the first time to manage another Hilton hotel. She soon left for Lake Arrowhead, CA and managed the Saddleback Inn for many years. She then relocated to Dana Point, CA and she received her certificate as a programmer as a GPS specialist. In 2001 she moved back to San Francisco and worked as a consultant for Systems Programmers, mainly testing applications prior to rollout. She also worked as a tour guide in Golden Gate Park and served on the Board of Directors for the Bishop's Ranch in Healdsburg, CA. Liza also served on the vestry and as junior warden at St James Episcopal church in San Francisco during the time when she lived in the Presidio District.
Liza had great love for all animals. She owned many dogs and cats over the course of her life and each was treated as a close family member. Her newest best friend was Lord Nelson, an Australian terrier.
Liza loved nature, hiking, skiing, tennis, boating, fishing, literature and film. She enjoyed traveling and toured the world by exploring different cultures in Asia, Central America, Europe and the Caribbean. She even witnessed a Space Shuttle launch in Cape Canaveral, FL. She always had great compassion for others and would offer friendship and assistance to anyone in need.
She is survived by her brother and sister-in-law Tom and Diane Colton, niece Colleen Graham and her husband David, nephew Scott Vieth and his wife Jennifer and their children Jane and Scott Henry, all from Florida; Liza's Aunt Katharine Lamb, her cousins Hank Lamb, his wife Marty, and their son Harold, all from Salt Lake City; Heidi McLean, her husband Steve, and their sons Charlie and Tom, all from California. Lastly, Liza is survived by her other family, Bruce and Debra McCourtney and their sons Scott and Tyler, whom she spent numerous amounts of time with in Lake Arrowhead, Dana Point and San Francisco. Liza had many friends worldwide and they will miss her dearly.
(c) 2014 The Salt Lake Tribune (7/01). All rights reserved.