East High School


Class Of 1971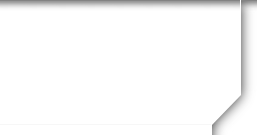 Howard Engh
Profile Updated:
March 1, 2011 | | |
| --- | --- |
| Where do you live now? | Gilbert, AZ |
| | |
| --- | --- |
| Spouse/Partner: | Cindy Campbell |
| | |
| --- | --- |
| What do you do now and how did you get into that? | Senior Engineer (Orbital Sciences Corp.) |
Kids?
Four grown children, scattered throughout USA:
Jenny - Palm Springs - Married to ABC News Anchor
Leslie More…- Vance Air Force Base, Oklahoma - Married to Air Force Pilot
Chris - Bountiful, UT - Intermountain Healthcare
Heidi - Gilbert, AZ - Advisor for Maricopa Community College
| | |
| --- | --- |
| Military Service: | U.S. Naval Reserve |
Yes! Attending Reunion
Comments:
Master of Engineering - University of Colorado
BS/BA Engineering & Spanish - University of Utah
Do you still have family around Salt Lake?
Yes
If you live away from Salt Lake City, how often do you come back? Would you ever move back here?
Once or twice a year
Do you still see/hang out with/or talk to any of our classmates?
Not really
What did you want to do or think that you were going to do when you finished high school?
Become a meteorologist (atmospheric scientist).
What did you do right after high school?
Cowboy at Flinder's Mountain Meadow Ranch, Kimball's Junction, UT before attending University of Utah.
Past jobs?
Landscaper, Truck Driver, Cowboy, Engineer, Naval Officer.
What did you always want to do that you haven't done yet?
Chase a tornado
Married? To who? When? For how long?
Cindy Campbell (University of Utah Class of 77 & Skyline Class of 72)
Married June 1977 (34 years)
Grandkids?
Three grandsons:

Dylan
Ashton
Aiden
What do you do in your spare time?
Read
Travel
Write
Travel much?
Africa: Nigeria, Cameroon, Togo, Benin, Ghana, Mauritius
Asia: Japan, Korea, Taiwan, China, Hong Kong, Singapore
Europe: United Kingdom (England & Scotland), France, Germany, Netherlands, Belgium, Austria, Hungary, Switzerland, Ireland, Spain
Americas: Brazil, Colombia, Ecuador, Mexico, Dominican Republic & Puerto Rico
Middleast: Kuwait & Iraq
What's the farthest you've ever been from home?
Mauritius (500 miles east of Madagascar)
Favorite place to go?
London
Places you want to go?
New Zealand
What would we be surprised to know about you?
Oldest U.S. Navy Civil Engineering Officer to complete a combat mobilization/deployment to Kuwait & northern Iraq (2008/2009).
Did you have any nicknames in school or do you have any now?
Little Howie
Famous or interesting people you've met?
Colin Powell, John McCain, Hakeem Olajuwon, Edward James Olmos, Dominique Moceanu
Cool things you've done?
Hiked into active volcano (Galeras elev: 14K ft)close to Colombian/Ecuadorean border.
Have you ever gone on a blind date? Skipped school? Watched someone die? Been lost?
Met wife on blind date.