East High School


Class Of 1971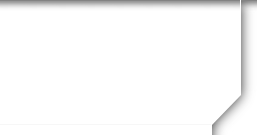 In Memory
Julie Evans (Robinson)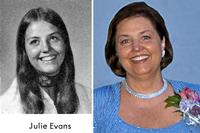 Julie Gaye (Evans) Robinson 8/03/1953 - 8/22/2018
Our joyful wife, mother, grandmother, sister and friend to all, Julie Gaye (Evans) Robinson passed away peacefully at home surrounded by her loving family on August 22, 2018. She fought a short and graceful battle against a glioblastoma brain tumor, never losing her strong faith or positive attitude. Julie was born in Salt Lake City on August 3, 1953 to Lewis and Melba Evans.
Julie was the youngest girl of seven siblings: Linda (Larry 1 and 2), Lew (Janet), Reid (Sheila), Rick (Carolyn), John (Paula), Mike (Suzanne) and half-sister, Bonnie. She was her parents' sweetheart, affectionately referred to as the "sour-lung" by her brothers. Julie and her siblings could often be found gathered together over Mexican food, laughing and embellishing old memories, where they never let the truth get in the way of a good story.
She married Dave on March 18, 1977, making him "one lucky man". Dave and Julie were nearly inseparable for the last forty-one years whether they were building a business, serving a mission, traveling or raising their kids, Lisa, Ryan and Dana. Julie had a knack for finding just the right project to keep Dave out of trouble. They were always a team in everything they did.
When you met Julie, you became her friend. Her genuine smile and bright eyes made everyone she knew feel loved. Julie always saw the best in people and every situation. Her optimistic attitude was contagious and made you want to be a better person.
Julie loved traveling to Yellowstone; their home away from home. But her true love in life was her family. She loved doing anything with Dave, her three kids, their spouses, and all nine grand kids. There's nothing Julie loved more than being called Grandma, she celebrated everything her grand kids did with excitement and loved each of them for their individuality.
She loved having her whole family together, especially in the West Yellowstone parade, celebrating holidays and birthdays, and gathering around her kitchen table where she always had room for everyone.
Julie is survived by her husband, Dave, children: Lisa (Lincoln) Wilson, Ryan (Thierry) Robinson, Dana (Eric) Rollins and nine grandchildren: Isabel, Hayden, Ethan, Colter, Mylie, Hadleigh, Vivian, Griffin and Blake. She was preceded in death by her parents.