East High School


Class Of 1971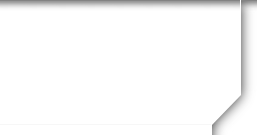 Tabb George
Profile Updated:
April 16, 2011 | | |
| --- | --- |
| Where do you live now? | Salt Lake City, UT |
| | |
| --- | --- |
| What do you do now and how did you get into that? | Big Brothers Big Sisters of Utah |
Yes! Attending Reunion
High school story and favorite high school memories (i.e. secret crush, embarrassing moment, funniest thing you did in high school, favorite high school hangout, favorite teachers)
Almost killed Grant Martin and 2 classmates in my last Drivers Ed class, laid rubber through 4th South 9th East intersection.
If you could build a second house anywhere, where would it be?
British Columbia
Do you still have family around Salt Lake?
Yes
If you live away from Salt Lake City, how often do you come back? Would you ever move back here?
Would like to have moved away, but couldn't leave the farm
Do you still see/hang out with/or talk to any of our classmates?
Yes
What did you want to do or think that you were going to do when you finished high school?
Wasn't too visionary
What did you do right after high school?
Worked blue collar jobs, went to the U to get a white collar job, strangled by those lousy ties, reverted to no collar, like to go naked from the waist up
Past jobs?
Radio, TV, print media sales-what a racket
What did you always want to do that you haven't done yet?
Float the Colorado through the Grand Canyon, snorkel in Tahiti, dive the Great Barrier Reef, visit Denmark, and kite board
High points of your life since high school?
Married a woman who actually liked me. Was present and witnessed the birth of my 3 children, listened alot to Martha on NPR and realized I live a very sheltered life. Can't play the harmonica worth a damn. Grow great tomatoes (on alternate years). Learned you can't please everyone.
Married? To who? When? For how long?
Married the lovely and talented Cindy Kirk George in Dec 1978 in Salt Lake.
What do you do in your spare time?
Smell the roses, keep the creditors away and try to look people in the eye when I speak to them.
Any vices?
Crying in church
What's the farthest you've ever been from home?
Taiwan
Favorite place to go?
A little piece of land up by Flaming Gorge
Places you want to go?
Talked about previously
How old do you feel?
15 mentally, 58 physically, 10 emotionally
Any gray hair yet?
I have hair....so lay off.
What would we be surprised to know about you?
I have no pit hair
Did you have any nicknames in school or do you have any now?
Pops, Padre, Daddy
What is your favorite memory of East High?
Halter tops
Least favorite East High memory?
Walking home after sophomore gym class with Atomic Bomb smeared in all the wrong places
Biggest thing you would do differently if you went back to your time at East?
Take an AP class from Mr Croft
List your favorites: Drinks? Sports? Food? Movies? Music? What was the last CD you bought?
They all change so often
Famous or interesting people you've met?
Spencer W. Kimball at the Taipei airport, Art Garfunkel at the Hotel Utah front desk, George C. Scott on the Pebble Beach Golf Course, Elle McPhearson in my dreams
Cool things you've done?
Swam in a glaciated lake in the High Uintas
Have you ever gone on a blind date? Skipped school? Watched someone die? Been lost?
Too many, not an A student, Sawah the guinea pig, lost up a creek for many years
Have you ever cried yourself to sleep? Swam in the ocean? Played cops and robbers or cowboys and Indians?
Too personal
Have you ever sang karaoke? Paid for meal with coins only? Done something you told yourself you wouldn't?
dude
Have you ever made prank phone calls? Laughed until some kind of beverage came out of your nose? Danced your heart out?
whoa now
Have you ever written a letter to Santa Claus? Been kissed under the mistletoe? Watched the sunrise with someone?
I'm crying now
Have you ever blown bubbles? Gone ice skating?
That's it
Have you ever been skinny dipping outdoors? Sat outside in the rain?
no comment