East High School


Class Of 1971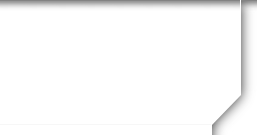 In Memory
Chris Hansen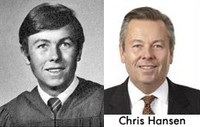 Christian Eugene Hansen 6/12/1953 - 11/5/2014
Chris Hansen, 61, a 30 year resident of Los Altos, passed away of a heart attack on November 5, 2014 in Los Altos, California. He was born to W. Eugene & Jeanine S. Hansen June 12, 1953 in Salt Lake City. Chris graduated from East High School, served a mission for the Church of Jesus Christ of Latter-day Saints to the Eastern States Mission, then returned to Salt Lake where he continued his education and was a Pi Kapp at the University of Utah where he graduated with a BS Degree. He met and married his sweetheart Cindy Hale on June 22, 1977 in the Salt Lake Temple. They started their family in Salt Lake City where Chris worked for Mr. Mac, he always had a love for suits. He worked for Marcus & Millichap in Denver, CO., Houston, TX, and finally ended up in Los Altos, California where he continued his 35 years of work for them. Chris & Cindy were blessed with six children who kept them busy. Chris loved to coach and sponsor his kids little league teams, go to all of his kids school programs and sporting events. He was always excited and proud to share the fact that he had been an active, involved parent in the Los Altos School District for 29 consecutive years.
Chris loved his wife and family very much and always had their best interest at the forefront of his mind. He served his family, community and church tirelessly. He enjoyed working in the Bay Area doing commercial real estate brokerage and development. As a member of The Church of Jesus Christ of Latter-day Saints, he loved sharing his testimony and serving in the church, most recently, in the Young Single Adult Ward Bishopric. He had a unique gift to talk to anyone and learn something about each person who crossed his path. As a former Bishop in a Los Altos congregation for the Church of Jesus Christ of Latter-day Saints, he wanted them to be known as being the friendliest congregation in the church.
Chris remained active his whole life whether it was skiing the mountains of Salt Lake City or biking in the hills of Los Altos. He loved having his sweetheart, family and friends by his side while doing these activities. He enjoyed walking downtown, going to the gym, and attending various sporting events whether it be supporting his Giants, 49ers, or Sharks. His last moments were spent in Los Altos Hills on his bike.
Chris will be remembered as an amazing husband, father, grandfather, brother, brother-in-law, uncle, friend and example of our Savior Jesus Christ. His prime jewel was his family, everything he did was because of them and for them.
Chris is survived by his wife Cindy Hale Hansen, his children Camille Easton (Jeff), Heather Hansen, Christian Hansen (Stephanie), Douglas Hansen (Cassie), Candice Hansen, Hannah Hansen. His 8 grandchildren Makenzie, Tyler, Lauren, Brooklyn, Bradley, Brady, Scarlett & Mason. His parents W. Eugene & Jeanine S. Hansen, sister in-law (JoAnn Hansen Narus), sister Susan Porter (Flint), brothers Steven Hansen (Julie), & Stan Hansen (Ann). Many nieces and nephews, brothers in-law and sisters in-law. He is preceded in death by his brothers Jeff Hansen & Matt Hansen.
(c) 2014 The Salt Lake Tribune (11/09-10). All rights reserved.
Many thanks to Marguerite Emmer EHS'71 for providing this obituary.