East High School


Class Of 1971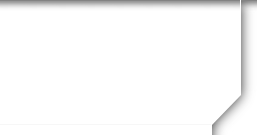 In Memory
Mark Kartchner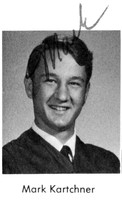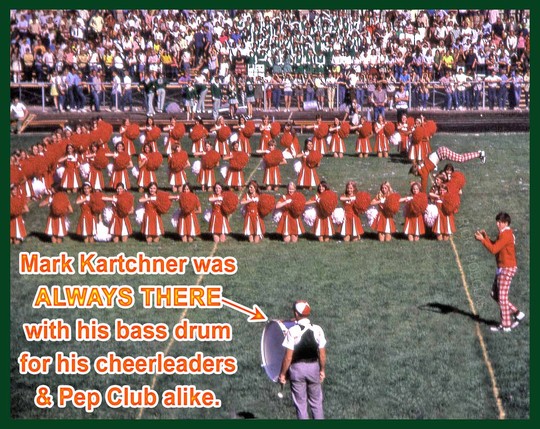 Mark Kartchner 1953 ~ 1984 — the Ever-BOOMing Spirit of East High School
Born March 27, 1953, Mark Kartchner died of leukemia on June 14, 1984. A 1971 graduate of East High School, he attended the University of Utah. Mark, and his future wife, Gayle, met when she was president of an LDS sorority and he was president of an LDS fraternity. Gayle remembers, "After graduating from the U, we were married in the Salt Lake LDS Temple, and then headed off to medical school in Forest Grove, Oregon." Mark graduated from medical school and practiced as an optometrist. The couple had two children, daughter, Abby, and son, Bryce. Mark enjoyed photography, camping, the outdoors and fly fishing (he liked to tie his own flies). Gayle recalls: 'He was full of life and brought laughter and joy into our family. Not a day goes by that I don't think of him.'
__________________________________________________________________________
Below: Mark & Gayle at graduation from Pacific University in Forest Grove, Oregon in 1981, where he earned his Doctor of Optometry degree.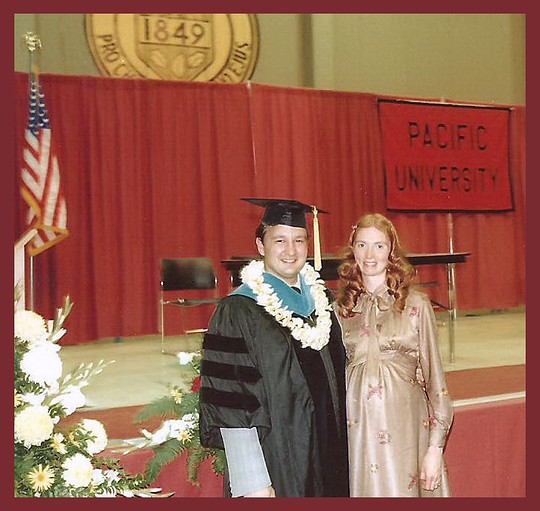 Below: Mark, Gayle, and Abby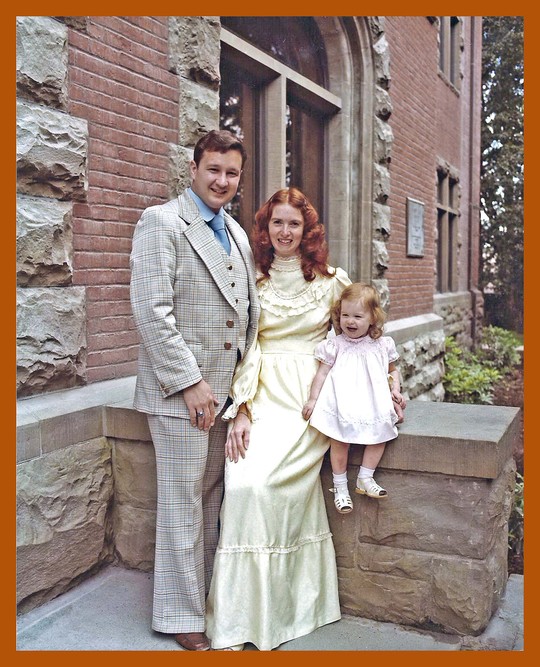 Below: Handyman Mark outside in the rain refinishing a door. Abby is helping her dad by shielding him from the rain.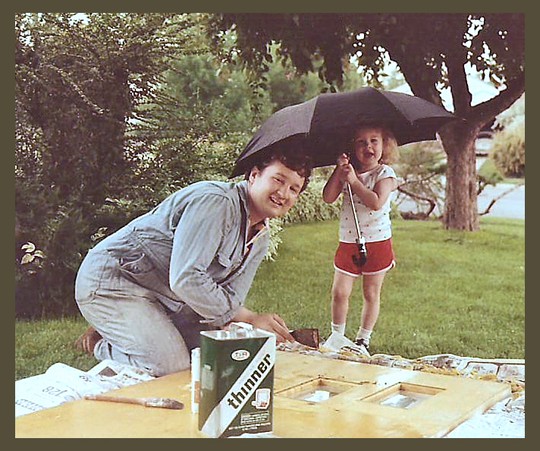 Below: Mark, Bryce (son), and Abby at park during the time Mark was going through chemotherapy for leukemia.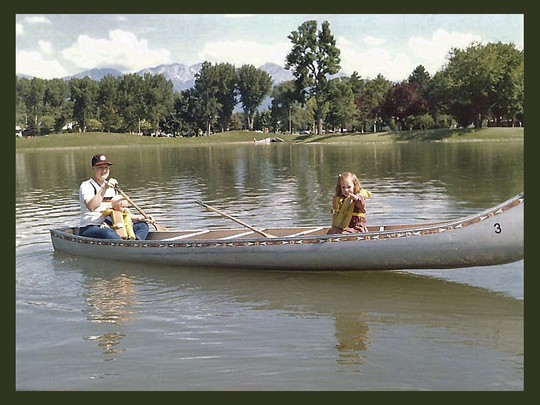 Below: Bryce, Mark, and Abby sleigh riding.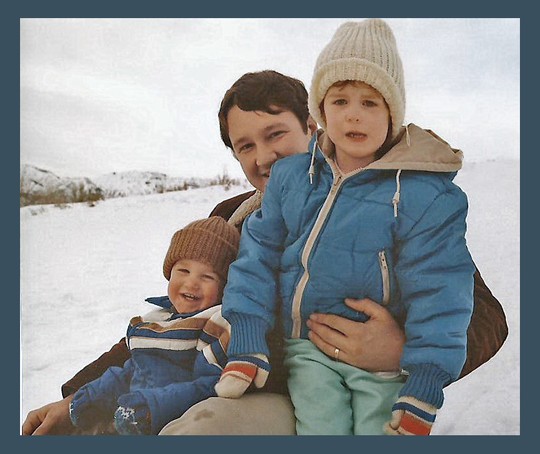 Below: Abby, Mark, and Bryce at home. Mark was a very loving, fun, and teasing father. The children were always squealing when they were around their dad.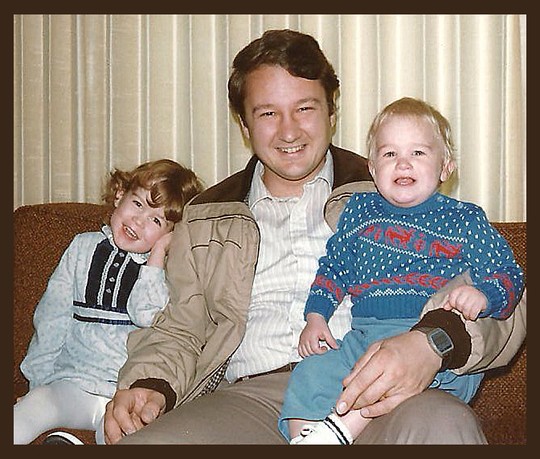 Below: Abby, Mark, Bryce, and Gayle in their final family photo. The day after this photo was taken, Gayle reports, Mark went through another round of chemotherapy: 'We knew he would lose his hair again so we quickly got a family picture. Unfortunately, I was sad and distraught and I think it shows in the picture, but everyone else looks really good.'