East High School


Class Of 1971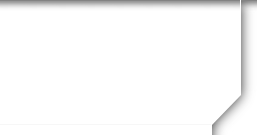 In Memory
Brenda Lee Nickell (Lim)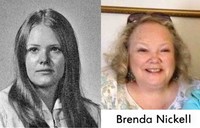 Brenda "Rippy" Lee Nickell Lim 3/09/1953 - 9/23/2015
Our beloved wife, mother, sister and friend, Brenda Lee Nickell Lim passed away September 23, 2015, in Salt Lake City, Utah at the age of 62. Brenda was born in Roosevelt, Utah on March 9, 1953 to her loving parents, Brent Lynn Nickell and Stella Malnar Nickell. She was the second child and younger sister to JoLynn, the two of them were inseparable. The family later moved to Salt Lake City where she would become an older sister to Larry and Debra.
In 1973, Brenda would marry her childhood best friend, Yuen Lee Lim. They raised two sons whom she loved and admired and felt extremely proud of. Brenda worked in the accounting department for BD (Becton, Dickinson and Company, an American medical technology company) for over 30 years. During this time, Brenda excelled in college, first at Salt Lake Community College and then the University of Utah where she graduated with a B.S. in Accounting in 1996. She was an avid supporter of education.
Brenda enjoyed camping and the outdoors. She passed this love on to her children and grandchildren. She also enjoyed reading, traveling, culture activities, and church service. Brenda was a genuinely kind and loving person who exhibited Christ-like qualities throughout her life. She was always generous with her time, talents and resources.
Brenda was a faithful member of The Church of Jesus Christ of Latter-day Saints and served in many callings. She was a wonderful teacher and had great love for the Young Women's program.
Brenda is survived by her husband Yuen Lim, West Jordan; sons Travis (Jennifer) Lim, Eagle Mountain; Ryan Lim, West Jordan; siblings: JoLynn (Steve) Carlson, South Jordan, Larry (Karen) Nickell, Sandy; Debbie Nickell, Taylorsville; six grandchildren: Bradyn, Brenton, Gracee, Alivia, Addyson and Brynnlie. She is also survived by an extended family of aunts, uncles, cousins, nieces, and nephews. Preceded in death by her parents.
(c) 2015 The Salt Lake Tribune & Deseret News (9/27-28). All rights reserved.