East High School


Class Of 1971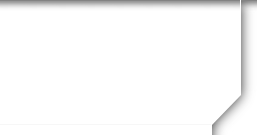 In Memory
David Reed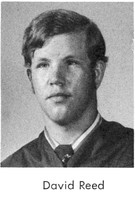 David Rogers Reed 11/26/53 ~ 4/21/09

Our beloved husband, father, grandfather, brother, and friend passed away on April 21st, 2009 of natural causes. He was born in Salt Lake City, UT to George Davies and Patricia Joyce Rogers Reed. David attended public schools in Salt Lake City and graduated from East High School in 1971. He served honorably in the Uruguay/ Paraguay Mission from 1973 to 1975. After his mission he resumed his studies at the University of Utah. He met and married Carol Ruth Shumway in the Salt Lake Temple on August 19th, 1976. He spent his working years as an abstractor/ title man. After his health started to fail in 2002 he passed his time converting public domain books to ebooks. He will be remembered for LBJ Chili, chicken curry, trips to Disneyland, Yellowstone, camping and the family cabin in Brighton. He always had a joke or story to tell, and loved to share his wealth of knowledge, gained from his passion of reading. He also loved the gospel, and served in many church callings. Above all he loved his family. David is survived by his wife Carol; their sons, Christopher (Cristi), Mark (his fiancé Sarah), Jonathan, Matthew, and Elder Robert Reed (currently serving in Uruguay Montevideo Mission); their daughter, Alyssa Anne; grandchildren Luke, Emily, and Isaac; two brothers, Michael (Shelley) and Richard (Jeanne); and two sisters Rebecca (Craig) Cottrell and Robyn (Blaine) Taylor. Preceded in death by his parents, brother Stephen, his grandparents Willard and Arlene Rogers, and Ann Reed. Goodbye for now, dear David, until we meet again. Funeral Services will be Sat., April 25th at 11 a.m. at the Rose Park 2nd Ward, 1100 W. 500 No. with a visitation Friday from 6 - 8 p.m. at Larkin Mortuary, 260 E. South Temple, and Saturday morning at the ward one hour prior to services.
(c) 2009 The Salt Lake Tribune (4/23/09). All rights reserved. Reproduced with the permission of Media NewsGroup, Inc. by NewsBank, Inc.