East High School


Class Of 1971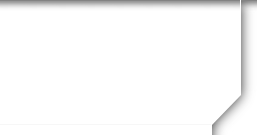 In Memory
Randy Michael Russell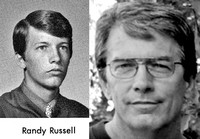 Randy Michael Russell 1953 ~ 2012
Randy Michael Russell silently slipped away from the effects of cancer into the waiting arms of his grandparents who went before him. He passed away Monday September 10, 2012 in Salt Lake City, Utah on his 59th birthday. Randy was born September 10, 1953 at Ellsworth Air Force Base, Rapid City, South Dakota. He was the firstborn child of Kenneth L and Carma Clyde Russell.
Randy graduated from East High School. He attended the University of Utah and Southern Utah University. Randy was a member of the LDS Church and an Eagle Scout. After receiving his Eagle Award he spent one summer working as a counselor at Steiner Scout Camp.
Randy was blessed with an inquisitive mind and artistic talent. He was self-taught in many areas, researching and reading about a subject until he felt he had conquered it. He won many awards for his science projects and artwork.
Randy loved nature and his favorite place to be was in the mountains beside a stream, which he captured many times so beautifully in watercolor. He and his son Matthew shared a love of art and enjoyed painting together in another of his favorite places, the Red Rock Country of Southern Utah.
Everyone loved Randy and he was a friend to all. His smile would melt your heart. Kindness and compassion were second nature for him. He loved animals, and besides his dogs, he had many pets from snakes to trained hawks.
Randy is survived by his son Mathew Russell Cedar City, Utah; his parents Kenneth and Carma Russell Salt Lake City, Utah; his five siblings - Debra Russell (Matt Davies) Salt Lake City, Utah, Andrea Weideman (Don) Foster City, California, Julie Bult (Scott) Salt Lake City, Utah, David Russell (Kelly) Austin, Texas and Bryan Russell Salt Lake City, Utah. He is also survived by 11 nieces and nephews and one great-niece. Preceded in death by his Grandparents W. Cornell and Edna Thornock Clyde and C. Glenn and Catherine Orr Russell.
(c) 2012 The Salt Lake Tribune (9/16-17/12). All rights reserved.
Many thanks to Nancy Curtis EHS'71 for providing this obituary.