East High School


Class Of 1971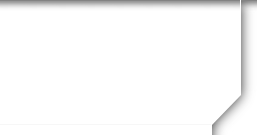 Andrew Scholte
Profile Updated:
January 31, 2019
| | |
| --- | --- |
| Where do you live now? | Kanab, UT USA |
| | |
| --- | --- |
| Spouse/Partner: | Doris Winkler EHS '71 |
| | |
| --- | --- |
| What do you do now and how did you get into that? | General Contractor. Frame and Finish since 1971 |
Comments:
I have worked in home building construction since 1971. I have built 3 homes with my wife, Doris. 2 homes in Salt Lake City, and 1 in Kanab, Utah, which is where we currently live. I have been enjoying life in the outdoors since high school. Doris and I hike, backpack, and spend a lot of time at Lake Powell, only 1 hour from our home.
High school story and favorite high school memories (i.e. secret crush, embarrassing moment, funniest thing you did in high school, favorite high school hangout, favorite teachers)
Favorite memory in high school is hanging out at Pete's and eating french fries. My favorite teacher is Mr. Olson, who made it possible for me to graduate after Doris and I got married, by taking time out in his free time to tutor us in English for the last 1/2 credit I needed to graduate.
If you could build a second house anywhere, where would it be?
On the lot next door owned by our neighbors. We don't want that space occupied by anyone. Right now, we have our privacy!
Do you still have family around Salt Lake?
Yes
If you live away from Salt Lake City, how often do you come back? Would you ever move back here?
I visit my mother at least 2 times a year. I would not ever move back to the "big city"!
Do you still see/hang out with/or talk to any of our classmates?
I keep in touch with my friends Griff and Carolyn Campbell, and Doris' brother Don.
What did you want to do or think that you were going to do when you finished high school?
Work, work, work. At least it paid off!
What did you do right after high school?
Work, work, work!
Past jobs?
I have worked in Home Construction since 1970. I worked for my uncle in his business until 1983, when I started my own business.
What did you always want to do that you haven't done yet?
Go down the Colorado River through the Grand Canyon. Doris and I are going do do that for our 40th Wedding Anniversary in 2011. Also, we plan to hike to Havasu Falls. A hike down through the Havasupai Indian reservation to the falls.
High points of your life since high school?
Life in the outdoors of Southern Utah.
Married? To who? When? For how long?
Married to Doris Winkler (classmate) since February 1971. We will celebrate our 40th Wedding Anniversary next year just before the class reunion.
Grandkids?
No children or grandchildren
What do you do in your spare time?
Besides hiking and backpacking, I like to 4-wheel drive Toyota FJ-40 Landcruisers. I have 2 of them in driving condition. One is for show, and one is for 4-wheeling. The Kanab area has endless possibilities for 4-wheeling. I also have a mecca of bodies and parts. My wife would love it if I did not bring home any more parts! We also hang out at Lake Powell a lot
Travel much?
Mostly in the Utah outdoors. There is so much here, why go further?
What's the farthest you've ever been from home?
Europe. Nine countries. We visited my grandmother in 1985 in Holland. I was born there.
Favorite place to go?
Lake Powell, Zion National Park, and Coyote Gulch.
Places you want to go?
Rafting down the Colorado River through the Grand Canyon. We will be doing that in May 2011.
How old do you feel?
It depends on the day. Working construction in the day of hauling and lifting all of the materials has made it's mark. I still hike and back pack in spite of it all.
Any gray hair yet?
Only in the beard. My hair is still blonde
What would we be surprised to know about you?
Nothing....What you see is what you get!
Did you have any nicknames in school or do you have any now?
My wife got me a license plate that says "Jabbrbox" I love to talk!
What is your favorite memory of East High?
The heaters
Least favorite East High memory?
Homework
Biggest thing you would do differently if you went back to your time at East?
Nothing
List your favorites: Drinks? Sports? Food? Movies? Music? What was the last CD you bought?
Old Crow whiskey, NASCAR (to support my wife!), Doors CD
Famous or interesting people you've met?
Can;t think of any
Cool things you've done?
Cruised the canals of Venice with my wife
Any words of wisdom?
Live life to its fullest, while you can. Who knows what tomorrow brings?
Have you ever gone on a blind date? Skipped school? Watched someone die? Been lost?
Doris and I got lost in the Uinta's while backpacking. It was snowing, and we were trying to find our way to the main trail while keeping our heads down from the snow and lightning. Wow, did that motorhome feel good when we got back to the trailhead. Hot coffee and the furnace were a godsend!
Have you ever written a letter to Santa Claus? Been kissed under the mistletoe? Watched the sunrise with someone?
I watch the sunrise with my wife all the time. We have a beautiful view of it from our home. Sunrises on Lake Powell are also beautiful.
Have you ever been skinny dipping outdoors? Sat outside in the rain?
Only at Lake Powell, before it became so busy.
We sit outside on the porch in the rain. Not too often, as it does not rain much in the desert.