East High School


Class Of 1971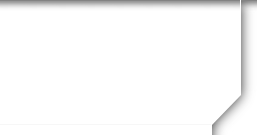 Wynn Tate
Profile Updated:
May 14, 2011 | | |
| --- | --- |
| Where do you live now? | Salt Lake City, UT |
| | |
| --- | --- |
| Spouse/Partner: | Christine |
| | |
| --- | --- |
| What do you do now and how did you get into that? | Financial Advisor and Certified Financial Planner |
| | |
| --- | --- |
| Kids? | Dustin 1976; Brooke 1978;Lindsay 1980; Steve 1983 |
Yes! Attending Reunion
Comments:
8 grandchildren with 2 due within 6 months
Do you still have family around Salt Lake?
Yes
What did you do right after high school?
Attended U of U — BS in Finance Grad 1974 Magna Cum Laude
Past jobs?
President motor cargo trucking company; got bought out by Union Pacific Railroad.
What did you always want to do that you haven't done yet?
African safari for photos.
High points of your life since high school?
Proud father of 4 great kids.
Married? To who? When? For how long?
Chris Frenette from Skyline Class of 1971; 37 years married.
Grandkids?
Grandsons(4) Granddaughters (4): Tate Heath age 6; Bo Tate age 5; Bryon Heath age 4; Mia Tate age 3 ; Taylor Tate age 2; Allie Kehl age 2; Mason Kehl age 1/2 ; Hannah age 2 weeks.
What do you do in your spare time?
Golf; travel; spend time at our ranch in Sanpete County.
Travel much?
Europe; Australia; New Zealand; Asia; South America; Middle East; and, Mediterranean Greek Isles.
What's the farthest you've ever been from home?
Thailand
Favorite place to go?
Hawaii Italy
Places you want to go?
Africa on photo safari.
Any gray hair yet?
Side burns, but still have hair.
What would we be surprised to know about you?
Died on operating table for 45 seconds to a minute; brought back to life by being paddled twice.
Did you have any nicknames in school or do you have any now?
Mute.
What is your favorite memory of East High?
Micalinos Pizza watching the Bear and Tall One down pizza sandwich of about 5-7 slices stacked.
Least favorite East High memory?
Brent Bement's death.
Biggest thing you would do differently if you went back to your time at East?
Not be so hard on the girls with remarks.
List your favorites: Drinks? Sports? Food? Movies? Music? What was the last CD you bought?
Green River and Iron Ports; Graduate; Doobie Bros; Chicago; Beatles.
Famous or interesting people you've met?
Colin Powell; Lou Holtz; Terry Bradshaw.
Cool things you've done?
Followed Utah to Fiesta and Sugar Bowl games. Traveled to every Utah Football game while my son Steve was playing. Attending my son's First Team All Conference Banquet.