East High School


Class Of 1971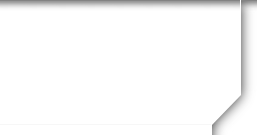 In Memory
Matthew Lee Thomas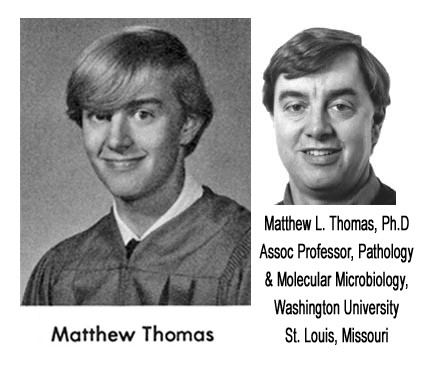 MATTHEW LEE THOMAS 1953 ~ 1999
Matthew Lee Thomas, Ph.D., associate professor of pathology and of molecular microbiology and associate investigator of The Howard Hughes Medical Institute, died suddenly Sunday, Sept. 19, 1999, in Paris, while traveling to a scientific conference. Thomas was internationally known for his important contributions to understanding the immune system. He was 46.
Born March 28, 1953 in Salt Lake City, where he was a 1971 graduate of East High School, Thomas obtained both bachelor's and doctoral degrees from the University of Utah. He conducted his thesis work there with James Prahl and subsequently with Brian Tack at Harvard University. Thomas discovered a fundamental mechanism by which blood proteins known as the complement system protect individuals against infection. He received postdoctoral training with Alan Williams at Oxford University, where he cloned the gene for an abundant white blood cell surface protein, CD45.
Thomas then focused his research on defining the function of this molecule, first with Ian Trowbridge at the Salk Institute and then in the laboratory he established at Washington University in 1987.
Thomas discovered the mechanism by which CD45 regulates immune function, a finding that has stimulated research in many laboratories around the world. Early in his career, Thomas recognized the power of molecular biology and genetics as experimental approaches to understanding immune function and was a vocal and imaginative advocate of their use.
In addition, Thomas was viewed as an outstanding educator and mentor to young scientists. He received fellowships from the National Multiple Sclerosis Society and the Leukemia Society of America, an Established Investigator Award from the American Heart Association, and the James W. Prahl Memorial Award from the University of Utah.
Devoted to his family, Thomas leaves his wife, Terry; two sons, Joseph, 7, and Nathan, 5; his mother, Elizabeth; a sister, Kathleen; and a brother, Eric.
In lieu of flowers, contributions may be sent to the Thomas Educational Fund, Bank of America, c/o Rodney Malone, M02-100-06-11, 100 North Broadway, 6th Floor, St. Louis, MO 63102, to support the education of his children.