East High School


Class Of 1971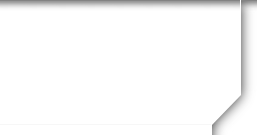 Julie Waltman Whetman
Profile Updated:
September 18, 2011 | | |
| --- | --- |
| Where do you live now? | Pleasant Grove, UT |
| | |
| --- | --- |
| What do you do now and how did you get into that? | Professional artist and model. |
Yes! Attending Reunion
Comments:
I have always been involved in creative projects of some sort, but did not begin painting until I was 32 years old. The impetus for my career as an artist predominately started as I was viewing a show at the Salt Lake Art Museum. I had received recognition for a needlepoint submission. As I was looking at some of the sculptures and paintings, the idea occurred to me that I should be painting as an artist. So I studied and painted with several prominent Utah artists. I consider myself to be predominately self taught.
High school story and favorite high school memories (i.e. secret crush, embarrassing moment, funniest thing you did in high school, favorite high school hangout, favorite teachers)
Favorite high school hangout, Pete's, of course.
My favorite memories come from dance club. We had so much fun coming up with creative costume and dance ideas for our yearly program. My favorite teacher would have to be Connie Jo Hepworth.
The funniest thing I did in High School that I will admit too is dragging state in my "flower power Volkswagen Bus" with a bunch of friends who shall remain unnamed. You know who you are. While dragging state we happened to notice a guy who did not feel the need to feel restricted by fabric. In other words, he was not fully clothed. So, some of us started screaming while the guy with little clothing on chased us. We lost him in the Ave area I think.
As if that were not enough fun; someone had the great idea that we should go out to the airport and lay on the runway. What were we thinking? As the planes were landing one of the pilots must have alerted security because the next thing we knew a car with headlights came out and was searching the sage-brush we had jumped into for cover. We were never busted, but I can't image what Homeland Security would have done with us in today's world.
Do you still have family around Salt Lake?
Yes
Grandkids?
Four of the most beautiful grandkids ever. Three grand daughters and one grandson.
What do you do in your spare time?
Painting, Cycling. Crafting, knitting, reading, and playing with the grandkids.
I sing in a professional choral group, and travel with hubby when I can.
What's the farthest you've ever been from home?
London. England.
Favorite place to go?
New York City to see the Broadway shows.
Any gray hair yet?
Yes, thanks to my father I have been "platinum blonde" since I was 35!