East High School


Class Of 1971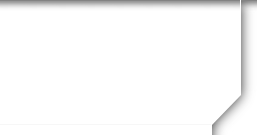 In Memory
Thaddeus Evans Wilson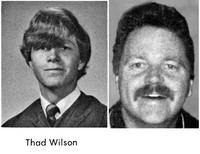 Thad Wilson 5/14/1953 ~ 9/8/2013
Thaddeus Evans Wilson of Salt Lake City, UT, entered eternal life Sunday, September 08th, 2013. Born May 14th, 1953 to Dean Richins Wilson, and Betty Rhodes Evans (Wilson) Thad was the youngest of 3 children. He graduated from East High School in 1971. Thad is survived by his 3 children: Amy Wilson, Carrie Wilson, Jonathan Wilson, Sister Vicky Everett, and 4 grandchildren. Thad loved simple things in life such as music, football, classic cars, spending time at family-barbeques and time with friends. Thad loved to make people laugh at his own expense and would do anything to bring laughter out of a person. Thad was a dedicated, hard worker. He retired in 2013 after 30 years working for the state of Utah's Department of Alcoholic Beverage control. Thad had a heart of gold and was always willing to help someone in need, whether he knew them or not, if you called upon him he was there.
(c) 2013 The Salt Lake Tribune (9/17/13). All rights reserved.
Many thanks to Nancy Curtis EHS'71 for providing this obituary.