East High School


Class Of 1971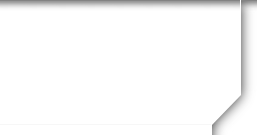 In Memory
Sheila Kaye Jackson (Willis)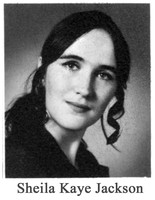 Sheila Kaye Jackson (Willis)
My best friend, Sheila Kaye Willis, passed away peacefully on August 20, 1997, of natural causes.
Born on February 7, 1953 in Salt Lake, to John and Mary Jackson. Attended East High School and went on to college at Berkeley in California, Westminster and the University of Utah.
Sheila was a warm loving individual who cherished her family and friends and the time she had with them. She was an avid gardner, gourmet cook, and had a passion for astrology. She was quick to be an organizer for events, was a friend to the county libraries and loved to walk and swim.
Survived by her husband, Gary; father, John Howard Jackson; children, Kristin Kaye Dzierzon, Brandi Kaye, and James Merlin Willis and eight grandchildren. Preceded in death by her mother, Mary Urilda Jackson and son, Robert John Dzierzon.
Memorial services Wednesday, August 27, in the chapel at Redwood Memorial Estates Cemetery, 6500 South Redwood Road at 11 a.m.
(c) 1997

The Salt Lake Tribune (8/24/97)

. All rights reserved. Reproduced with the permission of Media NewsGroup, Inc. by NewsBank, Inc.
_____________________________________________________________________________
It started in 7th grade (1965-66). Once a year girls were encouraged to ask boys out for Girl's Day Dance. As part of the tradition, girls would fix a lunch for their intended beaus.
I didn't really know you when you bravely walked up and slipped me a lunch sack with that warm, shy smile. In it I found a delicious sandwich, a HUGE candy bar, and a whole unopened half gallon can of chilled

apricot nectar

(which you'd correctly heard I liked). Man, I chugged that nectar down along with your thoughtful, tasty lunch. (Thanks.)
Too much of a good thing. I could never again really stand

apricots

after that! But you? You were a sweetheart.
And, we had a blast at that silly dance and remained friends right through East High.
I visited you once, a few months after graduation. You were renting a tiny place across the street from East above Pete's burger joint. Life had been unfairly rough on you, but you still maintained that warm smile and optimistic attitude.
I never saw or spoke with you again. My loss.
'Like a candle in the wind...'