East High School


Class Of 1971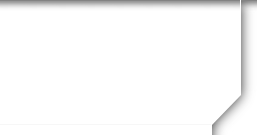 In Memory
Rex Ballard (Aka "Bauard")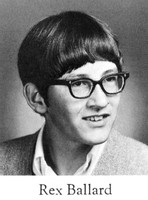 Rex Henry Ballard Jr. 1953 ~ 2008
Rex Henry Ballard Jr., 55, of Fort Bridger, Wyoming, passed away as a result of heart complications Wednesday, July 23, 2008 at his home. He was born Jan. 25, 1953, in Salt Lake City, Utah, the son of Rex Henry and Marilyn (Cross) Ballard Sr. Among his hobbies and interests were fishing, music, playing the guitar and singing. He also enjoyed the outdoors, horseback riding and loved his dogs. He is survived by a son, Andy (Mindy) Ballard, Salt Lake City, UT; a daughter, Amy Ballard, Salt Lake City; former wife Susan Ballard, Salt Lake City; two step-sons, Chase Petersen, Salt Lake City; Adam Tippetts, Tonapah, NV; his companion of many years, Heidi Hamilton-Powers, Ft. Bridger, WY; and her children, Harleigh Powers, Rock Springs, WY; and Jhett Powers, Ft. Bridger; three brothers, Russell (Diane) Ballard, Richard Ballard; Rede (Candie) Ballard, all of Cody, WY; two sisters, Ginger (Kevin) Hazelbaker, Shawnee, KS; and Tami (Ray) Watson, Bakersfield, CA; and several nieces and nephews. He was preceded in death by his parents. His cremated remains will be interred at Fort Bridger Cemetery at a later date.
(c) 2008 The Salt Lake Tribune (7/30/08). All rights reserved. Reproduced with the permission of Media NewsGroup, Inc. by NewsBank, Inc.

NOTE:
Appears in '71 Eastonia yearbook as "Rex Bauard".
Does not appear in '70 Eastonia yearbook.
Appears in '69 Eastonia yearbook as "Rex Ballard".