East High School


Class Of 1971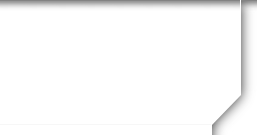 In Memory
Lynn Carlson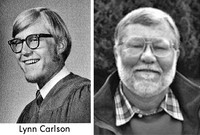 Lynn Carlson 1/5/53 ~ 1/17/13

Lynn Carlson left for an extended fishing trip, no return plans are on the itinerary. An avid fly fisherman and sportsman, Lynn loved nature. Any excuse for an adventure was always seriously considered. He endured a life long battle with diabetes. With loving care and his resilient personality he enjoyed decades of health and activity.
In his twenties, he broke his back, which began a struggle with orthopedic issues and back pain. His myriad of health concerns could have relegated him to a sedentary life style but it made him more committed to enjoying life to its fullest. He received the "gift of life" with a kidney transplant on December 18, 1997. There after he celebrated his UN Birthday to honor that day and remember the generous gift from the donor family. One of his greatest joys was raising and training his hunting dogs, all golden retreivers,Thor, Loader and Max who have all preceded him in death, now all of them will go hunting and fishing together. He married Kathleen Shand December 15, 1979. He found a willing partner for his adventures in Kathy, he loved introducing her to fly fishing and shared his love of the outdoors with her.
Lynn is survived by his wife Kathy, his mother Berith Carlson, a brother Arne Carlson, a sister Diane Carlson, many nieces and nephews, great nieces and nephews, aunts, an uncle, many, many cousins and a chocolate lab named Katie. His father Gustav Carlson, preceded him in death.
A special thank you to all physicians, nurses, and medical personnel, who helped and "put up" with Lynn all through his life. A heartfelt thanks to the Kidney Transplant team and staff at the U of U.
(c) 2013 The Salt Lake Tribune (1/20/13). All rights reserved.
Many thanks to Marguerite Emmer EHS'71 for providing this obituary.