East High School


Class Of 1971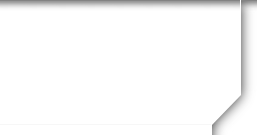 In Memory
EHS Faculty: Ruth Hardy (Funk)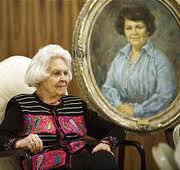 Ruth Hardy Funk, one of the most vibrant spirits to have ever lived among us, passed away peacefully at home February 5, 2011, surrounded by her four children.
She left this earth with the same fervor and joy with which she lived her life - fighting and loving passionately to the very end. She died six days shy of her 94th birthday - February 11, 1917 - the day she was born to Thomas Frederick and Polly Reynolds Hardy.
She married her husband of 59 years, Marcus C. Funk, in the Salt Lake Temple in 1938 with whom she had her four children (and spouses): Nancy & Gerry Pulsipher, Allyson & Clinton Gurney, Judd & Jacquelyne Funk and Jennie Jo & Larry Emery. Her children blessed her with 19 grandchildren and 39 great-grandchildren. She was preceded in death by her husband (June 26, 1997), parents, three brothers (Frederick, Howard and Grant) and a grandson, Aaron Gurney.
Ruth, who loved all things of beauty most especially loved music. Her superb musicianship was first revealed when she took a beginning piano lesson at age five. Within a few short years she matured into an accomplished pianist and accompanist for which she was well known at both East High School (Class of '34) and the University of Utah (Class of '38).
During her school years, she also embarked on her other life-long passion of civic service and leadership, serving as a studentbody officer at both schools and president of her sorority, Pi Kappa Phi. Her love of both music and service were fully engaged when first called to the MIA general board (LDS Church's original youth program) at the age of 29.
One of her greatest joys was working with the youth and her beloved fellow board members producing the first production of Promised Valley as well as many June conferences from 1946 to 1962. After serving on the Church Correlation Committee for the next 10 years, she returned to leadership of Church youth as General President of the newly formed Aaronic Priesthood Young Women in 1972.
During her tenure there, she also served on the executive committee of the National Council of Women. Upon her release from the Young Women at the age of 61, rather than take a well- deserved rest, she turned her limitless energy and love of youth to education and was elected to the Utah State Board of Education from 1985 to 1992 where she served as its chairman for one of those years.
Other leadership positions she particularly enjoyed included serving on the boards of Bonneville International from 1973 to 2001 and Promised Valley Playhouse. Despite all her years in leadership and high positions, what she most loved in her professional life was simply being a "Choral Director." She especially treasured her time as East High's Music Director from 1969 to 1972. For years thereafter, her beloved Madrigals would often reunite and serenade Ruth in her home. Many of the relationships she developed as a teacher, both at East High and among her many private piano students resulted in life long friendships Ruth nurtured and cherished right up until her death.
©Deseret News, February 6-17, 2011