East High School


Class Of 1971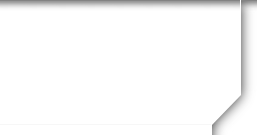 In Memory
EHS Faculty: Theresa H. Hammond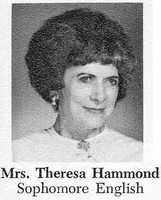 Theresa H. Hammond, 80, passed away August 2, 1996, in Salt Lake City.
Born December 26, 1915, in Provo, Utah, to Dr. Oscar Keilgaard and Helena Demarius Anderson Hansen. Married Robert Britton Hammond on December 13, 1941, in Boise, Idaho. He preceded her in death in 1983.Theresa graduated from BYU then taught English in Price, Utah, where she met and married her husband. She later came to Salt Lake City and taught at Horrace Mann Jr. High School, then taught English at East High School until she retired. She really had a great love for her students and enjoyed keeping in touch with them. She loved teaching the English language and Shakespeare.
She was an active member of the LDS Church. Member of Ladies Literary Club and Ladies of the Elks Club.
Survived by her daughter, Mrs. Kenneth H. Nix (Shannon), Tooele; her special granddaughter, Cassandra Britton Nix, Tooele; and sister, Genevieve Hansen Evans, Orem, Utah.
Preceded in death by son, Robert Britton Hammond Jr.; brothers, Dr. Oscar DeVere and John Keilgaard Hansen; sisters, Ruth Hansen Hibbert, Margaret Helena Hansen and Carolyn Adele Hansen Torrance.
©Salt Lake Tribune, August 5, 1996