East High School


Class Of 1971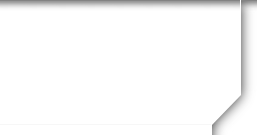 In Memory
EHS Faculty: William Bruce Speakman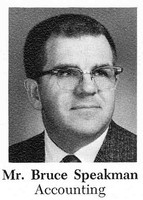 William Bruce Speakman, age 79, beloved husband, father, grandfather and great-grandfather, returned to his Heavenly Father on Sunday, December 23, 2007, after a long and progressive affliction with Parkinson's Disease and ensuing complications. He was a loving, kind, and faithful man and will be greatly missed by the many people he has influenced throughout his life.
Bruce was born June 15, 1928 in Ely, NV. He was raised in McGill, Nevada, and Salt Lake City, Utah. He served honorably in the U.S. Navy,

and then completed a mission for the LDS Church in California.
Bruce earned his undergraduate degree in accounting from the University of Utah and completed a teaching certificate from Brigham Young University. He later earned a Master's degree in education. For more than 30 years, Bruce worked as an educator in the Salt Lake City School District, teaching at East High School, South High School, Jordon Middle School, and Clayton Middle School.
He married his sweetheart of 50 years, Marie Dean Speakman, on Aug. 8, 1958, in the Salt Lake Temple. They have five children, 15 grandchildren, and four great-grandchildren. Bruce was a faithful member of The Church of Jesus Christ of Latter-day Saints throughout his life. He loved his Heavenly Father and his Savior, Jesus Christ, and served valiantly in many callings in the church. He considered his most important role to be that of husband, father, and grandfather. He was devoted to his family, and enjoyed working, playing, camping, and traveling with them in many settings.
Bruce is survived by his wife, Marie; five children; Marilyn Titus, Salt Lake City; Debbie Ostrander (Curt), Smithfield, Utah; Kathy Jensen (Glenn), San Antonio, Texas; Ken Speakman (Patty), Star Valley Ranch, Wyoming; and Steven Speakman, Salt Lake City; and by a sister, Gloria Wright (Shirl), American Fork, Utah. He was preceded in death by his father and mother, Lyman and Drucilla Speakman, and a brother, Aird Speakman.
©Deseret News, Thursday, Dec. 27 2007