East High School


Class Of 1971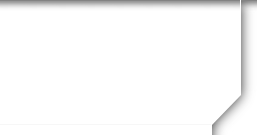 In Memory
EHS Faculty: Orla Lucille Bell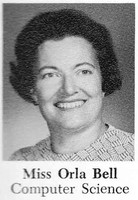 Orla Lucille Bell passed away January 5, 2005, at the LDS Hospital at the age of 79, after a very difficult struggle with cancer. She was born March 10, 1925 in Evanston, Wyoming to William H. and Elizabeth Stacey Bell.
Orla grew up in Evanston. She moved to Salt Lake City to pursue her education at the University of Utah. She earned a BA in Mathematics; an MS in Science Education; and a Ph.D in Education Administration. Orla was a consummate teacher who influenced thousands of students. She began her teaching career at Horace Mann Jr. High, then moved to East High where she taught advanced math. She was responsible for introducing the computer science program to the Salt Lake School District. She retired from East High after serving 30 + years as a math/computer science teacher, and as Vice Principal for the last eight of those years.
Orla was a compassionate caregiver to her mother and brother for many years. Her interests varied. She loved animals, the outdoors, travel, classical music, and crossword puzzles. Her passion was golf and she won the State Long Drive Competition for Women more than once.
Preceded in death by parents, three brothers and one sister and many beloved pets. She is survived by a niece, Nadene, her husband and family, four kitties and a poodle.
©Deseret News, Saturday, Jan. 8 2005