East High School


Class Of 1971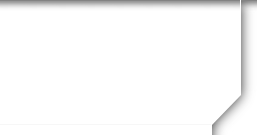 In Memory
EHS Faculty: Constance Kanell (Karras)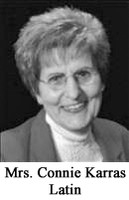 Constance (Connie) Kanell Karras, beloved wife, mother, grandmother and aunt, died of natural causes on April 29, 2014. She was born October 8, 1925 in Salt Lake City, Utah to George and Angelina (Chipian) Kanell. Connie was one of seven children. She graduated with a Bachelor of Arts degree in English from the University of Utah and went on to do graduate studies there.
Connie married James Karras on April 30, 1950. They were married for 52 years when James passed away. They had four children, ten grandchildren, and three great grandchildren.
Connie earned an NDEA Fellowship in 1964. She was awarded the prestigious Fulbright Scholarship to teach English as a second language at the University of Athens in Athens, Greece from 1967 to 1968. This was quite a feat for a mother of four children, one of whom was a newborn baby!
Connie taught English, as well as French and Latin, for over 40 years and loved her work (except for grading papers… "what a bore!"). She was an animated teacher who used untraditional approaches to help her students "get it."
Connie's students, kids and grandkids were always prepared for the "special" help she provided whenever they wrote a paper. Before she even looked at the paper, she requested a red pen. And then, look out! You asked for Connie's comments; you got them in spades. But, her comments were always spot-on. Debating them was futile, as you knew your paper would be better if you heeded her advice. Connie was emphatic with the spoken word as well, often correcting her family on the misuse of grammar.
Connie was very active in the Greek Orthodox Church. She was president of the Daughters of Penelope and The Philoptochos Society, Utah Chapters. Connie was also a member of the Holy Trinity Choir. She loved music and the arts and was an avid reader. She was a great source for grammar, etymology and pretty much any general reference questions — our own personal desk-reference hotline! Connie enjoyed singing and even made a recording of "Blue Skies."
Connie's charming personality and all of her fun quotes and literary references will be greatly missed. She encouraged her grandkids, reminding them of the importance of hard work and effort. She often told them one of her favorite quotes, "ad astra per aspera," a Latin phrase meaning, "to the stars through difficulties."
Constance was preceded in death by her husband James Karras; her parents George and Angelina Kanell; sisters Virginia Calfas, Kristine Hendricksen and brothers Leo Kanell and Ernie Kanell. She is survived by her sister Georgia Evans, brother Plato Kanell, sisters-in-law Angelina Kontgis and Bessie Whitney; four children, Sophia (Luke) Gillmor of Bountiful, Utah, Stath (Terry) Karras of Solana Beach, California, Angelica (Bryan) Bailey of Salt Lake City, Utah, Georgie (David) Krajicek of Newtown Square, Pennsylvania; ten grandchildren, three great grandchildren and many nieces and nephews.
"And gladly would he learn and gladly teach." Geoffrey Chaucer, The Canterbury Tales.
©Salt Lake Tribune, 4 May 2014