East High School


Class Of 1971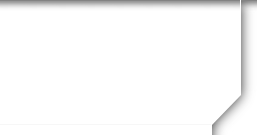 In Memory
EHS Counselor: William Howard Fotheringham


William Howard Fotheringham passed away on October 20, 2013 at his home in Holladay, Utah at age 93. He was born August 28, 1920 in Beaver, Utah to Archie and Anna Kesler Fotheringham. He graduated from Beaver High School where he served as student body president. He attended Utah State Agricultural College for a year in Logan, Utah and then moved to Inglewood, California where he worked at North American Aviation Corporation. He enlisted in the Armed Forces in March 1942 and became a fighter pilot in the Army Air Corps. He was assigned active duty in New Guinea with the 80th Fighter Squadron during World War II.

He met Wylene Hunter while assigned to the Santa Rosa Air Base where she was serving as a missionary for the LDS Church. They were married in the Salt Lake Temple on November 22, 1944 in the Salt Lake Temple. It was love at "first flight."

He graduated from the University of Utah with a Bachelor's Degree and later received his Master's Degree and Counselor's Certificate. He was employed by the Salt Lake City Board of Education for 37 years where he touched and influenced the lives of many young people.

He served as bishop of the Harvard Ward in Liberty Stake and again in the Valley View 7th Ward in the Valley View Stake. His other church assignments included Stake Missionary, Stake Sunday School Superintendent, Stake Executive Secretary, Young Men's Presidency, Gospel Doctrine Teacher, Guide on Temple Square, and Ordinance Worker in the Salt Lake Temple.

He is survived by his sister, Shirley Fotheringham; his four children, Shanna Fekete, Bonny (Larry) Duffin, Brent Fotheringham, and Michelle Fotheringham; his six grandchildren, Paul (Becky) Fekete, Britt (Steve) Fairchild, Greg (Nicole) Duffin, Laurie (Clay) Ashdown, Robb (Rachel) Duffin, and Christy Duffin; and 13 great-grandchildren. He was preceded in death by his wife, his parents, 3 sisters and 2 brothers.