East High School


Class Of 1971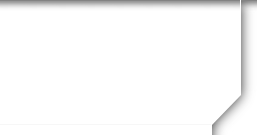 In Memory
EHS Vice Principal: Arthur Sperry Jr.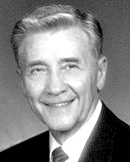 Arthur Joy Sperry Jr. of Salt Lake City passed away on October 19, 2017 at age 97. Arthur was born November 9, 1919 in Salt Lake City, Utah to Arthur Joy Sperry, Sr. and Ruth Worthen Sperry. He married Carol Jones on May 9, 1946 in the Salt Lake City Temple. Together they raised three boys.

He served as a missionary to Hawaii from 1939 to 1941. He loved Hawaii, the people and the music for his entire life. He returned home from his mission just weeks prior to the attack on Pearl Harbor. Arthur served his country as a bombardier instructor in the Army Air Corps during World War II. He was an expert at using the highly-classified Norden bombsight. He remained active in the US Air Force Reserve after the war and retired with thirty years of service as a Lt. Colonel.

After receiving degrees from the University of Utah, he spent his career as a gifted educator and school administrator for 31 years in the Salt Lake City School District.

Arthur was an active member of the Church of Jesus Christ of Latter-day Saints. He served as bishop of the Temple View fourth ward in Salt Lake City from 1955 to 1960. It is unique that his great-grandfather, grandfather, father, brother, and brother-in-law served as bishop of the same ward.

Arthur served the world-wide Church as President of the Philippines Davao Mission from 1980 to 1983, as Assistant to the Salt Lake City Temple President from 1983 to 1986, as President of the Provo, Utah Temple from 1986 to 1989, as President of the London, England Missionary Training Center from 1991 to 1993, and as a Nauvoo Temple Missionary in 2003. He served as a temple sealer for 29 years.

His family cherishes memories of his engaging and caring personality, his constant whistling, his singing to the grandchildren, and his constant hard work. He was loved and respected by a large number of nieces and nephews. His immediate and extended family are profoundly grateful for his life and will miss him greatly.

He is survived by his wife Carol Sperry, and two of his three children: Bill (Pam) and Richard (Janet), both of Salt Lake City. He is also survived by ten grandchildren, fourteen great-grandchildren, his brother Joseph Sperry and wife Fonda, and sisters Annarae Ploeger and Kathleen Nelson.

Arthur was proceeded in death by his oldest son, Mark (Denise) of Miami, Florida on April 14, 2017, his parents, his sister Marva Rudd and husband Glenn, his brother Kenneth and wife Dolly, and his brother's-in law H. John Ploeger and Larry Nelson.
(c) 2017 The Salt Lake Tribune & Deseret News (10/22-24). All rights reserved.
Many thanks to Brent Hall EHS'71 for providing this obituary.