East High School


Class Of 1971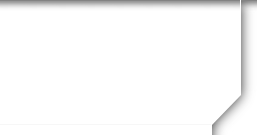 Not a member?
JOIN HERE
Find and click on your name.

WHERE WE LIVE
Who lives where - click links below to find out.

1 lives in Alaska
11 live in Arizona
12 live in California
5 live in Colorado
2 live in Georgia
5 live in Idaho
1 lives in Illinois
1 lives in Indiana
1 lives in Minnesota
1 lives in Mississippi
2 live in Montana
4 live in Nevada
1 lives in New Jersey
2 live in New York
1 lives in Ohio
3 live in Oregon
2 live in South Carolina
5 live in Texas
150 live in Utah
2 live in Virginia
4 live in Washington
1 lives in Japan
1 lives in South Korea
299 location unknown
56 are deceased




Show Classmates on map
UPCOMING BIRTHDAYS

MISSING CLASSMATES
Know the email address of a missing Classmate? Click here to contact them!
_________________________________________________
_________________________________________________
"Grandchildren / great-grandchildren are too soon their grandparents"
_________________________________________________
_________________________________________________
_________________________________________________
_________________________________________________
_________________________________________________
_________________________________________________
_________________________________________________

Most EHS'71 graduates live in Utah and are NOT protected from being billed for the cost of medical/dental services in excess of what their insurance plans allow (called "billing the balance" or "Balance Billing").
Only nine States (as of Summer 2019) reportedly protect their residents from "Balance Billing" that can reach into the thousands of dollars.
Whatever US State you reside in, read this short web article:
https://www.commonwealthfund.org/blog/2019/state-efforts-protect-consumers-balance-billing
_________________________________________________
So, you've got a Will, Durable Power of Attorney, and Advance Medical Directive.
But, what happens to your digital assets—personal photos, gossipy messages and embarrassing e-mails—when you die? Facebook defaults to memorializing your account (you can appoint a "legacy contact" or choose to have it deleted instead). Google lets you choose up to 10 trusted contacts who may download data from your Gmail, photos and more if you become inactive for a specified amount of time. Most states have enacted or introduced laws that govern how an executor can access digital assets, but a lawyer can help you tailor a plan to legally authorize someone to handle them. — Miriam Cross, Kiplinger Magazine, Oct 2018, p.22.
September 21, 2018, protecting your credit got a whole lot cheaper - as in FREE. Thanks to a new Federal law, you can now freeze your credit files at the three major credit bureaus without paying a cent! The freeze prevents crooks from hijacking your information for credit card fraud or identity theft.
_________________________________________________
TO PROTECT AGAINST FRAUD YOU ARE URGED SET UP YOUR ONLINE SOCIAL SECURITY ACCOUNT TODAY, EVEN IF YOU ARE NOT PLANNING TO TAKE ANY PAYMENTS UNTIL MONTHS OR YEARS FROM NOW.
Read below from Kiplinger's Financial Magazine, September 2017, p.16
The Social Security Administration is adding an extra layer of protection to online accounts. Anyone signing in to an online Social Security account, or signing up for the first time, must provide either a cell-phone number or an e-mail address to receive a unique, one-time code by text or e-mail. The Social Security Administration rolled out a similar two-step process in 2016, but it restricted the extra layer of protection to text message only. It's smart to set up an online account even if you're years from retirement. Once you've done so, identity thieves will be unable to create a fraudulent account in your name and use it to apply for benefits. In addition, you can check your earnings history against your W-2 forms or tax returns to make sure there are no mistakes or gaps in your earnings record that could reduce your Social Security benefits. You can also look up estimated retirement, disability and survivor benefits and, in certain cases, re- quest a replacement Social Security card. To set up an account, go to: www.ssa.gov/myaccount . You'll need to enter some personal details, answer questions to confirm your identity, and choose a unique username and a complex password.
_________________________________________________
_________________________________________________
(Pre-COVID) Life expectancy by US county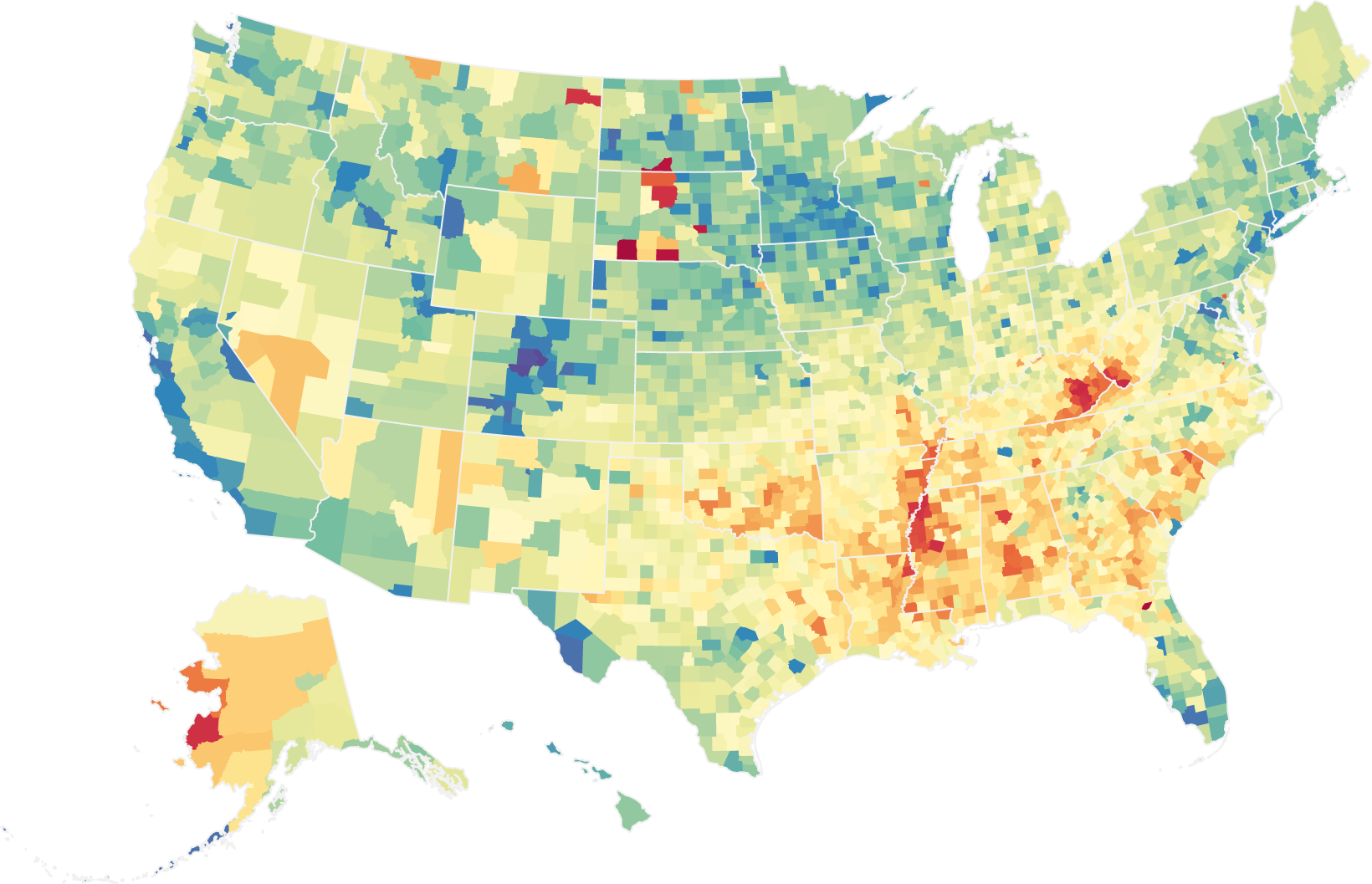 See: http://www.cnn.com/2017/05/08/health/life-expectancy-by-county-study/index.html
_________________________________________________
A group of 15-year-old boys discussed where they should meet for dinner.
It was agreed they would meet at the Dee's Hamburgers near Lamb's Grill
because they only had six dollars among them; they could ride their bikes
there; and, that cute girl in algebra class worked at a dairy outlet store
nearby and they might see her.
Ten years later, the group of now 25-year-old guys discussed where they
should meet for dinner. It was agreed they would meet at Lamb's Grill
because the beer was cheap, they had free snacks, the house-band was
good, there was no cover charge, and there were lots of cute girls.
Ten years later, at 35 years of age, the group once again discussed where
they should meet for dinner. It was decided they would meet at Lamb's
Grill because the drinks were good, it was near their gym and, if they went
late enough, there wouldn't be too many whiny little kids.
Ten years later, at 45, the group once again discussed where they should
meet for dinner. It was agreed they would meet at Lamb's Grill because
they featured a BIG sports screen in the back and the waitresses flirted
Ten years later, now 55, the group once again discussed where they should
meet for dinner. It was agreed they would meet at Lamb's Grill because
the prices were reasonable, they had a nice wine list, and fish is good for
Ten years later, at 65 years of age, the group once again discussed where
they should meet for dinner. It was agreed they would meet at Lamb's
Grill because the lighting was good and they have an early-bird special.
Ten years later, at 75 years of age, the group once again discussed where
they should meet for dinner. It was agreed they would meet at Lamb's
Grill because the food was not too spicy, and the restaurant was
Ten years later, at 85 years of age, the group once again discussed where
they should meet for dinner. It was agreed they would meet at Lamb's
Grill because they had never been there before.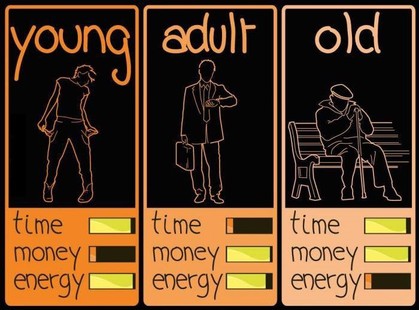 =========================================
Eight Financial Safeguards If Disaster Strikes
You have your water, your flashlights, your "go-bag" of emergency supplies, but are you financially ready for a disaster? If you need to evacuate, file an insurance claim or apply for an SBA disaster loan (they're for homeowners and renters, not just businesses), organizing important financial papers ahead of time will mean far less stress. Even better, you'll be able to take advantage of these financial safety nets more quickly.

In the event of a sudden emergency, you may have just minutes to gather your family and important papers and get out of your house, possibly for good. Don't wait until the last minute to gather what you need. Here are preparatory steps that disaster-planning, financial and insurance experts advise.
1. Know exactly what your home or renter's insurance covers.
Sit down with your insurance agent and go over the fine print of your policy, discussing various scenarios. Don't wait until you have to file a claim to find out what you're covered for, and what you're not. For instance: Would your evacuation expenses be covered? Do you get replacement cost for damaged possessions or just their depreciated value? Does your policy have a hurricane deduction, which may mean you're responsible for 2-5% of your home's value before the insurance kicks in? Most homeowner policies don't include flood insurance (unless you mean damage from a leaky pipe). For floods of the Sandy kind, you'll need coverage under the National Flood Insurance Program. But be aware: It takes effect only after a 30-day waiting period, so if you're in a flood zone, don't delay.
2. Create and keep an up-to-date written and photographic inventory of your home and possessions.
In the aftermath of a disaster, it may be hard to accurately recall all the contents of your home. An inventory will make the claims process a lot smoother and get you a fairer settlement. If you need to claim tax losses, it will serve as backup.
Go room to room, taking digital pictures. Open drawers and closets. Don't forget the garage or attic. Take notes as you go along, including any serial numbers or models you know, and attach receipts or appraisals if you have them. Even better, use video, which allows you to make a commentary about items' purchase dates and value. The IRS web site also has a downloadable disaster-loss workbook, Publication 584, to help you compile a room-by-room list of belongings.
3. Practice the Backup 3-2-1 Rule.
For all your critical financial and legal documents and records, make three copies, in two different formats (for example, DVD and hard-drive or remote server) and keep one copy off-site. With recent disasters affecting whole regions, you may want to keep a backup disk some distance away, which can be as simple as sending it to a trusted relative in another state.
4. Protect original documents by placing them in a bank safe deposit box.
Consider one, again, that is a distance away in case the bank is as underwater as your home. If you prefer to keep documents at home, make sure they're in a safe that is waterproof and fireproof up to a temperature of 1,700 degrees, advises Disaster and Financial Planning: A Guide for Preparedness, distributed by the Red Cross. Keep the safe locked at all times and tell a person you trust the combination or where you keep the key.
After making copies (see point No.3), safeguard the following original documents in a safe deposit box or safe:
• Birth, death and marriage certificates
• Divorce and child-custody papers
• Naturalization or citizenship papers, Social Security cards
• Passports, green cards and military records (if you need them regularly, keep copies in the safe deposit box and secure the originals at home)
• Mortgage/property deeds, titles and other ownership records for cars, homes, RVs and boats
• Insurance policies (life, health, disability, long-term care, auto, homeowners, renters)
• Power of attorney, living will and other medical powers, such as health proxy
• A copy of your will (Never put the original of your will in a safe deposit box because if you die, the bank may seal it temporarily. Keep it with your lawyer.)
5. Put certain essential records in a second portable waterproof/ fireproof bag or box – your financial go-bag.
Store the bag (First Alert makes a variety of them) in a convenient place near the door where you can grab it as you leave in an emergency. Consider including copies of all the documents you have in your safe deposit box. Think of records you'll need to make an insurance claim or apply for an SBA disaster loan. For instance, you may need to document your disposable income or show proof of ownership or residence. These papers might include the following.
For insurance or tax loss claims:
• Copy of your household inventory
• Warranties and receipts for major purchases
• Copy of appraisals of jewelry, collectibles, artwork and other valuable items
• Your three most recent federal and state tax returns, W-2s
• Copy of Social Security cards
• Copy of deed and mortgage or lease
• Copies of insurance policies
• Proof of residence (a couple of recent utility bills)
• List of insurance policy numbers for auto, flood, renters' and homeowners' insurance, with the contact telephone number for each
• List of friends and relatives and their phone numbers (If your cell-phone battery dies and power outages prevent you from recharging it, you won't have the numbers stored on your phone.)
• Copies of employee benefit and retirement documents
• Phone numbers or email addresses of your creditors, financial institutions, landlords and utility companies (gas, electric, cable)
• List of bank, loan, credit card, mortgage, lease, debit and ATM, and investment account numbers
• Key to your safety deposit box
• Insurance cards, copies of prescriptions
Make it easy: Use the Emergency Financial First Aid Kit (EFFAK), prepared by Federal Emergency Management Agency (FEMA) and Operation HOPE, to help you gather and organize all the documents that will help smooth your way in a disaster's aftermath.
6. Put enough cash in your financial go-bag for three days' expenses for your family.
ATMs often don't work after a disaster, or banks may be closed if power is out. Include a roll of quarters (cell phones may not be reliable either). Even when ATMs are back online, you may not have access to your mail to receive checks. Enroll now in direct deposit through your employer, or if you get any federal benefits, enroll through godirect.org.
7. Add a letter of intent to your financial go-bag in case you're not there to help your family through a disaster.
"Think of this as something you would give to someone if you were leaving tomorrow morning on a year-long trip," is how Disaster and Financial Planning describes a letter of intent. It's not a legal document, but if you are seriously injured or worse, the instructions and information it contains will be very helpful to your family. Include where important documents are located; the names and phone numbers of your legal and financial advisers and your employer; passwords for online accounts; a financial inventory to explain what income, investments or insurance proceeds they can expect to receive (retirement plans, vacation pay, business expenses not yet reimbursed); and which expenses will come due.
8. Be alert to scammers – natural disasters bring them out.
Be prepared to protect your personal information and finances in a disaster's aftermath. Among the scams the Federal Trade Commission alerts consumers to are: people masquerading as safety inspectors to case your house and obtain personal information; scam artists asking for fees to help you claim FEMA funds (FEMA never charges fees); and utility and repair people asking for cash or full payment for repair services before they've been performed. Just because your property is damaged, it doesn't mean your good judgment can't stay intact.
The Bottom Line
Taking the time to prepare a financial go-bag before a disaster hits will save you dollars and headaches, as well as help reduce your anxiety in what is inevitably a stressful time. If the worst happens, remember to pick up both bags: your emergency supplies and your financial backups. Equip the bags with shoulder straps so both hands will be free to manage what comes next.
===================================================
Perks of reaching 60 and heading toward 70!
1. Kidnappers are not very interested in you.
2. In a hostage situation you are likely to be released first.
3. No one expects you to run–anywhere.
4. People call at 9 PM and ask, did I wake you?
5. People no longer view you as a hypochondriac.
6. There is nothing left to learn the hard way.
7. Things you buy now won't wear out.
8. You can eat supper at 4 PM.
9. You can live without sex but not your glasses.
10. You get into heated arguments about pension plans.
11. You no longer think of speed limits as a challenge.
12. You quit trying to hold your stomach in no matter who walks into the room.
13. You sing along with elevator music.
14. Your eyes won't get much worse.
15. Your investment in health insurance is finally beginning to pay off.
16. Your joints are more accurate meteorologists than the National Weather Service.
17. Your secrets are safe with your friends because they can't remember them either.
==============================================
The Steps to Success
At age 4 success is...not peeing in your pants.

At age 12 success is...having friends.

At age 16 success is...having a drivers license.

At age 20 success is...having sex.

At age 35 success is...having money.

At age 50 success is...having money.

At age 60 success is...having sex.

At age 70 success is...having a drivers license.

At age 75 success is...having friends.

At age 80 success is...not peeing in your pants
==============================================
THE SENILITY PRAYER :
Grant me the senility to forget the people I never liked anyway,
the good fortune to run into the ones I do,
and the eyesight to tell the difference.
==============================================
Top 10 Ways to Stay Young...
10. Throw out nonessential numbers. This includes age, weight and height. Let the doctors worry about them. That's why you pay them.
9. Keep only cheerful friends. The grouches pull you down.
8. Keep learning. Learn more about the computer, crafts, gardening, whatever. Never let the brain idle. " An idle mind is the devil's workshop", and the devil's name is Alzheimer's.
7. Enjoy the simple things.
6. Laugh often, long and loud. Laugh until you gasp for breath.
5. Tears happen. Endure, grieve, and move on. The only person with us our entire life is ourselves. Be ALIVE while you are alive.
4. Surround yourself with what you love. Whether it's family, pets, keepsakes, music, plants, hobbies, whatever. Your home is your refuge.
3. Cherish your health: If it is good, preserve it. If it is unstable, improve it. If it is beyond what you can improve, get help.
2. Don't take guilt trips. Take a trip to the mall, Vegas, Maui, even Utah County, but NOT to where the guilt is.
And the #1 way to stay young...
Tell the people you love that you do, at every opportunity.
==============================================
Since we're all getting older and facing surgery more often, here are...
Top 10 Things You Don't Want To Hear During Surgery...
10. "Better save that. We'll need it for the autopsy."
9. "Accept this sacrifice, O Great Lord of Darkness."
8. "Bo! Bo! Come back with that. Bad dog!"
7. "Wait a minute, if this is his spleen, then what's that?"
6. "Hand me that... uh... that uh... that thingy there."
5. "Oh no! Where's my Rolex?"
4. "Oops! Hey, has anyone ever survived from 500 ml of this stuff before?"
3. "There go the lights again!"
2. "Ya know, there's big money in kidneys and this guy's got two of 'em."
And the number one thing you don't want to hear....
"Is our malpractice insurance paid up?"
===================================================
Baby Boomer Songs

It was fun being a Boomer… until now. Some vocal artists of the 60's are revising their hits to accommodate us:
1. Herman's Hermits --- Mrs. Brown, You've Got a Lovely Walker.
2. The Bee Gees --- How Can You Mend a Broken Hip?
3. Bobby Darin --- Splish, Splash, I Was Havin' a Flash.
4. Ringo Starr --- I Get By With a Little Help From Depends.
5. Roberta Flack --- The First Time Ever I Forgot Your Face.
6. Johnny Nash --- I Can't See Clearly Now.
7. Paul Simon --- Fifty Ways to Lose Your Liver.
8. The Commodores --- Once, Twice, Three Times to the Bathroom.
9. Marvin Gaye --- Heard It Through the Grape Nuts.
10. Procol Harem --- A Whiter Shade of Hair.
11. Leo Sayer --- You Make Me Feel Like Napping.
12. The Temptations --- Papa's Got a Kidney Stone.
13. Abba --- Denture Queen.
14. Tony Orlando --- Knock 3 Times On The Ceiling If You Hear Me Fall.
15. Helen Reddy --- I Am Woman, Hear Me Snore.
16. Willie Nelson --- On the Commode Again.
17. Leslie Gore --- It 's My Procedure and I'll Cry If I Want To.
===================================================
Many thanks to Bear River HS '66, Garland, UT, for the multiple senile snippets above
.